For Physicians & Dentists – Dallas, TX
Interested in Referring a Patient to Our Sleep Practice?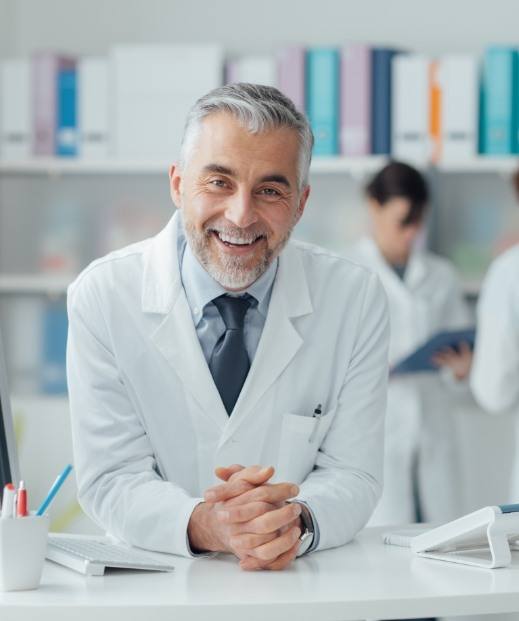 From the diagnosis of a sleep disorder to the treatment and follow-up, Star Sleep & Wellness in Dallas remains fully engaged with our patients from beginning to end. Whether it is obstructive sleep apnea, snoring, nocturia, insomnia, or one of the other many sleep conditions we are treating, Dr. Smith and our team remain trusted sleep experts who bring decades of experience to the field. With a patient-focused approach and commitment to clear, concise communication, we ensure each individual receives the appropriate care they deserve.
Referring a Patient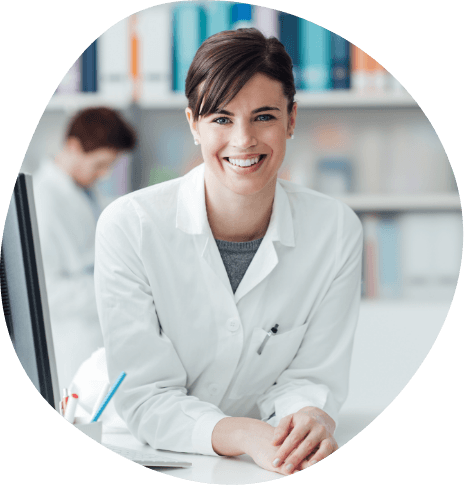 If you have a patient you are seeing and believe they would be a good candidate to undergo treatment by our team, please complete the following form.
Insurance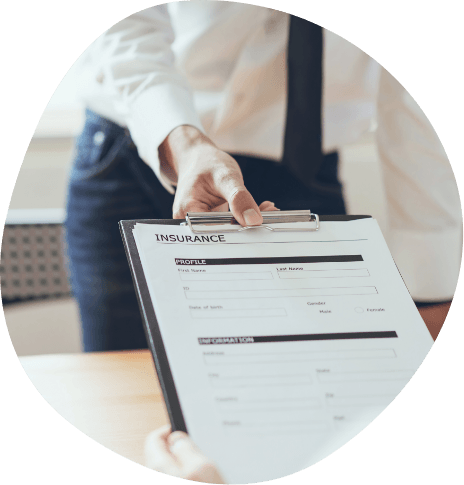 We are proud to be in-network with Medicare, TriCare, and a host of other health insurance companies. Our team always commits to maximizing patient benefits and ensuring those with Medicare pay nothing out of pocket for treatment.
Frequently Asked Questions from Physicians & Dentists
We know you have choices when it comes to selecting a sleep physician or dentist to treat your patients. This is why we want to make it clear that choosing us as your desired referral will lead to positive and life-changing results. Not only will you be happy with your decision to work with us, but your patients will go on about their positive experience and how it improved their lives.
Why are oral appliances preferred?
Oral appliance therapy (OAT) offers the same great results as a CPAP device when treating obstructive sleep apnea (OSA). It is not only more comfortable to wear and portable to carry around, but it minimizes fatalities caused by cardiovascular problems.
What is a mandibular advancement appliance (MAD)?
Mandibular advancement appliances are used to help patients who snore by gently moving the jaw forward to keep the airway open. Fitting the upper or lower row of teeth, they often consist of hinges or bands that help to create a more comfortable, customized, and minimally invasive method of treatment.
Will the type of MAD appliance make a difference?
The only way to make sure that a MAD appliance is effective is to ensure that the individual is properly fitted with one that matches their anatomical structure. This is why our team will offer an array of options to choose from, allowing us to create a plan that lends positive and successful results.
Who is a candidate for oral appliance therapy (OAT)?
Individuals who are considered good candidates for oral appliances include those who:
Have a lower AHI
Are considered to be "younger" in age
Have a lower BMI
Are CPAP-intolerant
Have a retrognathia (a lower jaw that sets further back than the upper jaw)
How much can my patients expect to pay for sleep disorder treatment?
The cost of sleep disorder treatment is different for each patient because of the different factors that must be considered, but we understand it is the goal of each person to pay as little out of pocket as possible. Our in-network partnerships with Medicare, TriCare, and other health insurance companies allow us to keep expenses low by maximizing their benefits. Our patients can rest assured that we will provide clear information regarding treatment costs before moving forward.
What does the Star Sleep & Wellness in Dallas protocol and process include?
The first step Star Sleep & Wellness in Dallas will take is to conduct a thorough consultation to determine if a patient has sleep apnea or another type of sleep disorder. If sleep apnea is a possibility, we will have them undergo a sleep study.
Additionally, we will capture scans of their upper airway and determine if they are a good candidate for oral appliance therapy. Once the appliance is ready, we will go over the process of wearing the device and maintain follow-up appointments with them at different intervals (i.e., one, three, and six months). Eventually, patients can expect to be evaluated annually to ensure continued efficacy.
What kind of communication will there be between Star Sleep & Wellness in Dallas and me regarding my patient?
As a referring physician or dentist, you can expect to receive regular communication and comprehensive updates from our team of professionals. Apart from the initial correspondence you will receive once the patient has scheduled a consultation, you will also receive letters after every visit that includes what was discussed and decided at each appointment. Should the individual you refer be an inappropriate candidate for oral appliance therapy, we will let you know. We are happy to accommodate your communication preferences.
Can my patients expect to undergo additional screenings or treatment when seeing you for an oral appliance?
We always want to provide comprehensive and complete care, which is why we will ensure that all treatment protocols are followed as well as follow-ups. If necessary, we will perform a sleep study as well as additional consultations with our other qualified professionals (i.e., licensed psychologist, family nurse practitioner) to determine if alternative forms of treatment are necessary. If you have specific wishes for a particular patient that you send to us, please let us know.
Are boil-and-bite appliances no longer worthy investments?
It is believed that boil-and-bite appliances cannot deliver the same level of quality as customized appliances. When seen by a qualified sleep physician and expert such as those at Star Sleep & Wellness in Dallas, we ensure they undergo regular follow-ups to keep their sleep disorder symptoms under control. Regular maintenance and observation make it possible for us to determine the continued efficacy of the oral appliance, allowing patients to experience better rest in the long run.
Are there any contraindications for oral appliances?
When considering a patient for an oral appliance, we will first make note of how many teeth they have in the lower arch, as this will ultimately determine how well the device remains supported and stabilized. If there are not enough teeth to adequately hold an oral appliance in place, it may be necessary for the individual to receive dental implants.
We may also consider if:
The person suffers from a serious TMJ (temporomandibular joint) disorder
The individual has a strong gag reflex
The person requires TMJ therapy to assist in allowing the mouth to open beyond a specific point to ensure effective OAT use
Will a patient experience a change in their bite while wearing an oral appliance?
It is possible that a person can experience a change in their bite when wearing an oral appliance. However, we opt for devices that are unlikely to cause this type of change. Before choosing a device for a patient, we make sure to capture images of their smile so that we understand the original baseline, which is used as a reference throughout treatment. We also provide every patient with additional exercises they can perform at home to keep their bite in its normal position.
What should a patient do if they grind their teeth?
The oral appliances that we offer tend to have a three-year warranty. With the help of medical insurance, it is possible to receive a new one every three years should teeth grinding cause it to wear down over time.